Wikipedia Considering Deletion Of Twitter Files Page
The Noah Report homepage has 60 new headlines every 24 hours - click here to see it.
Wikipedia is considering deleting the Twitter files entry.
Elon Musk released the Twitter files exposing Twitter's internal discussions over the censoring of the Hunter Biden laptop.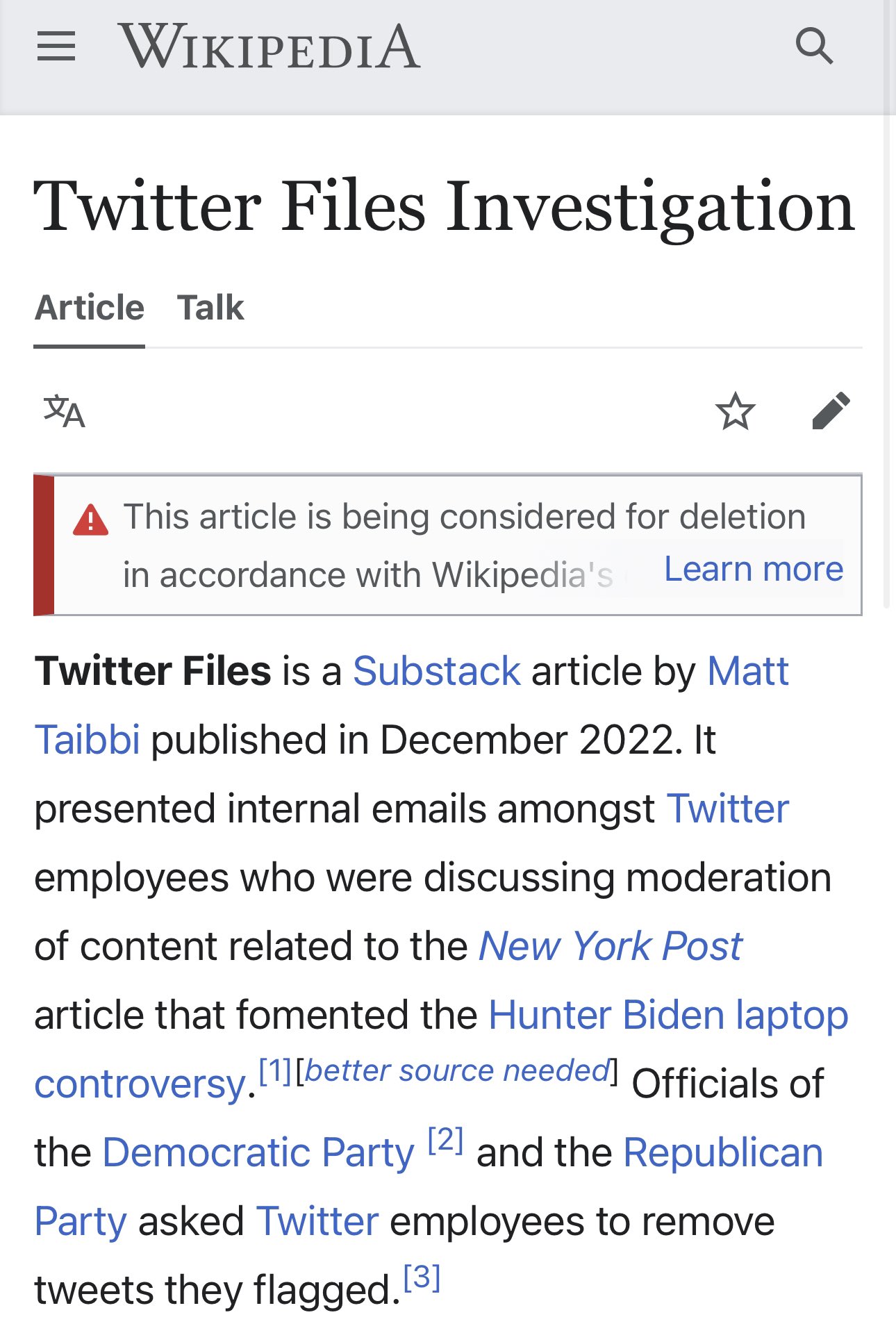 Elon Musk responded to it by blasting Wikipedia for its left-wing bias.
Most of Earth: "The MSM is biased."
Wikipedia: "Cite MSM source to confirm this claim." 🤣🤣

Wikipedia has a non-trivial left-wing bias.@jimmy_wales, what are your thoughts?

— Elon Musk (@elonmusk) December 6, 2022